Payroll Services in Wigan area
Are you a business that requires an outsourced Payroll Services in Wigan?
Payroll services just happen. As business owners and operators, you know that just isn't true. But your employees want that to be the case not being familiar with the some of the laws surrounding Payroll.
So, whilst complying with Company Law and Employment Law as well as Taxation rules there are a host of boxes to be ticked, reports to be produced and a whole host of administration keeping you and your business within the boundaries of the law.
Our Payroll Bureau service in Wigan gives you and your business the opportunity to outsource payroll to a specialist. Helping to keep your business on track and free from the shackles of Payroll administration.
Today, in the ever-changing employment market, payroll must be done accurately and on time. The introduction of real-time payroll processing was a game changer. The payroll service we offer at McGinty Demack is fully compliant RTI payroll services.
The introduction of Auto enrolment over recent years also has had an impact on Payroll processing requirements. McGinty Demack payroll bureau has invested in the right technology and training of its employees to give first class support on auto enrolment.
Our payroll clients understand the need for accuracy and timely payslip processing. Keeping up to date and complying with changes has become a full-time role. Some businesses even without the need for a full time payroll staff have decided to hand the process over to our payroll bureau in the knowledge that it is placed in safe hands.
Payroll Bureau
McGinty Demack has a dedicated payroll bureau in Wigan. This department is under the watchful eye of Christine who is a member of The Chartered Institute of Payroll Processing and has more than 20 years of payroll experience.
Clients find that our Outsourced Payroll service in Wigan allows them to focus on running the business without the worry of meeting deadlines, handling staff pay queries and dare we say it the visit from the Inland Revenue. Come to us and gain from our experienced Accountants Payroll Service in Wigan you know it makes sense.
If you want to know the latest on how we are developing our accountancy practice, read about us being Handpicked  Accountants
Outsource your payroll processing today to MGD and make good decisions.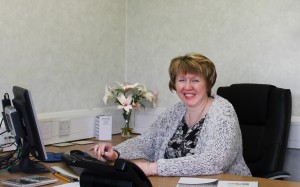 Personal Member of Chartered Institute of Payroll


Request

PayRoll 

Help
01942 322767
Find out how we can help you
Just submit your details • No commitment • Get expert advice