Business Start up in Wigan Area
Are you thinking about starting a new venture, may be a business start up? Then now is a good time to decide on an accountant for your new business or new company.
Most entrepreneurs have the drive, determination and aspiration to take the massive step to run their own business. But they are focused on the main activities which are the nature of the business- what they are going to do and therefore, do not seek guidance from an Accountant for the new business venture.
The fact is that most businesses fail in the early stages of operation due to cash management issues. It is not as result of an ill thought out idea. But by not planning and building a business plan with a cash flow tied which gives you a roadmap as to where the business is going at the start of its journey. It is often not done as it can be a difficult concept to grasp. But a good Accountant for your new company can do this with ease and competence.
It's clear that sound financial management is a key to a businesses success. Financial problems often start with how the business has been set up in the first instance: Sole Trader, Partnership or Limited company. Setting up the new venture correctly and all the associated requirements also provide the right foundation for the getting the business off to a flying start. Get everything set up right from the outset, don't play catch up as this can lead to interest and penalties if not done correctly. Let us help you as your Accountant for your new company prepare the roadmap to achieve your goals.
Mcginty Demack can also offer you a wide range of online training courses. These courses are designed to help development is areas such as health & safety and management and staff training. The completion of the course provides a certificate for evidence of completion.  It is ideal for training records management.
Starting up a new business; let MGD help you make good decisions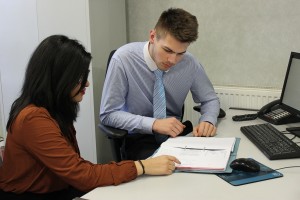 Request

Business Start Up 

Help
01942 322767
Find out how we can help you
Just submit your details • No commitment • Get expert advice