Accountants and Tax Advisors.
McGinty Demack, an accountants and tax advisors practice formed by Mr. John McGinty and Mr. Geoff Demack in Chorley in around 1989. It relocated to Wigan before moving to a modern office suite in Standish in 2013. Vermont House is situated at the entrance to Bradley Hall industrial estate. It is a key business and industrial area in Standish since the late 70's.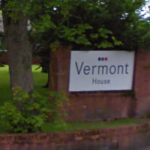 There's more about MGD than its history. Now headed by Karen Richardson there is a new approach delivering accountancy services. The employees are fundamental to the service and value we pride ourselves with. The development  of our training programme has seen new enthusiastic trainees joining the practice to support our experienced long serving and very experienced staff.
By making progressive changes to the technology and methods by investment and training makes us the ideal partner to work with.
As Accountants and Tax Advisors our mission is to:
Ensure Quality; Say What We Do. Do What We Say
Our clients recommend us because they like the way we deliver a professional yet relaxed friendly approach to the accounting services we offer. The McGinty Demack way provides a modern attitude to a traditional business.
The next stage is to look at he services we offer on our services tab and contact us for assistance or if you prefer to just obtain a quote then send your requirements and we email you back a very competitive proposal