Online Banking this may be your next step.
You have started a business and one of the first things you need to get sorted is a bank account and possibly credit cards for your business. We see this can be a major hurdle to cross on your new business start up or if you need to change banks quickly. McGinty Demack wants to help you with this. So, we have partnered with TIDE Banking to offer an extra service to benefit our clients.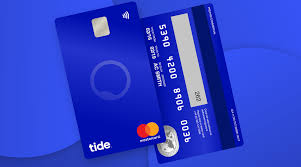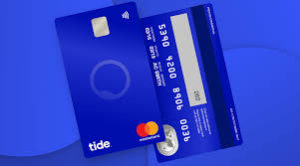 If you're not a client please enquire about our services and charges using the enquiry form
If you are you fed up of waiting for the bank to set up your business account, and then face the prospect of lots of forms to complete the headaches begin when really you just want to get going.
TIDE is an online bank that integrates with online book-keeping packages and provides a quick and effective solution to your banking requirements. As an online bank, the account can be set up and available to you in minutes.
As well as being quick to initiate we are also offering the following introductory offer:
Free signup
No annual or monthly fees
Free card usage at home and abroad
Free transfers to other Tide Members
No charges for the first twelve months on transactions.
With a 12 month no charging structure we would recommend clients to give it a try.
The bank account has easy integration with accounting software such as Xero, FreeAgent, Sage, Kashflow, Reckon
But client users can also link to other platforms by importing a CSV file.
A Tide bank account is very user friendly and has a mobile app for users on the move, its great for mobile banking,
The service comes with a free contactless Mastercard and the normal standing order and direct debit set up.
Our Clients can email info@mcgintydemack.co.uk to request a link and access code to TIDE ONLINE BANKING and receive the preferential rates and benefits for this McGinty Demack service.
For other  Enquirers please complete the online form above to receive an access link.